Regular price
$195.00 USD
Regular price
Sale price
$195.00 USD
Unit price
per
Sale
Sold out
The Mystic Labradorite Mala is made with 108 6mm faceted Labradorite gemstone beads, with an additional 5 gold plated Hematite spacer beads placed as marker stations to help keep count while meditating. The beads are individually knotted by hand on nylon for strength and durability! The Labradorite beads have gorgeous blue flash and iridescence. Suspended in the center is a large faceted blue Apatite Guru bead with a Druzy Quartz Moon pendant in place of a tassel. This GORGEOUS gemstone Mala is designed to provide ease, intuition, strength and confidence during times of transition, while keeping one's mind, body and spirit in alignment! This Mystic Labradorite Mala makes a beautiful gift for yourself or a loved one!
108 6mm Natural faceted Labradorite gemstone beads




gold plated Hematite accents




Apatite Guru bead




druzy Quartz Moon pendant with gold plated edges




~Labradorite is a powerful gemstone associated with the Crown, Third Eye and Throat Chakras. Labradorite is a protective stone making it a great companion during times of change. It is also thought to raise the consciousness of it's wearer and enhance intuition. It deflects negative energy, heals old wounds and calms the mind. 

~Apatite balances the Third Eye and Throat Chakras. Helps one manifest dreams and desires. Increases psychic abilities!

~Druzy Quartz, like other Quartz, is considered to be the Master Healer! Balances all the Chakras! Quartz is also thought to act as an energy magnifier of the gemstones it's paired with!

~Hematite, associated with the Root Chakra, is grounding, protective, calming and balancing.
All of my pieces are designed and made by hand in my Studio!

Have and Idea you'd like to have made? Send me a message, I love making custom Jewelry!

Thank you for visiting my shop! If you'd like to stay up to date with my latest creations, please add Lulu Beads Studio to your favorites!  Namaste ~Lisa

Care Instructions

To clean your mala beads, simply wipe them with a damp cloth.

Because your new mala is made with precious materials, we do not recommend wearing them during hot yoga, swimming, bathing or showering. We DO recommend placing your mala at the front of your mat during practice as well as using it for meditation. At Lulu Beads studio we believe in timeless jewelry paired with exceptional customer service! With regular wear your mala can become worn and we invite you to send us your mala for a complimentary restringing once a year. Shipping charges apply. Simply send us an email and we will provide instructions. Namaste, Lisa
Share
View full details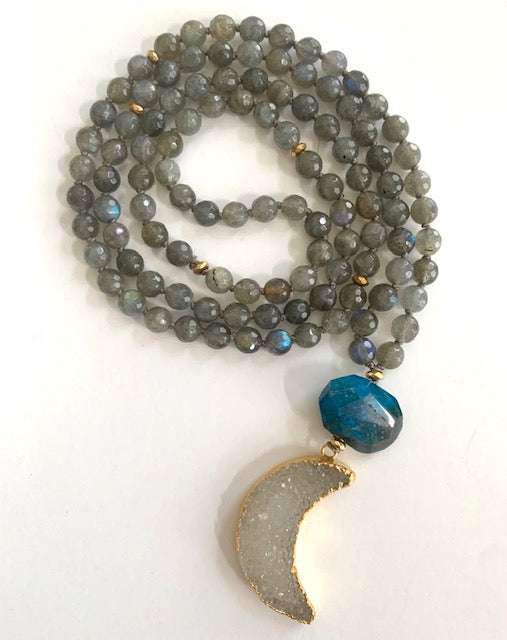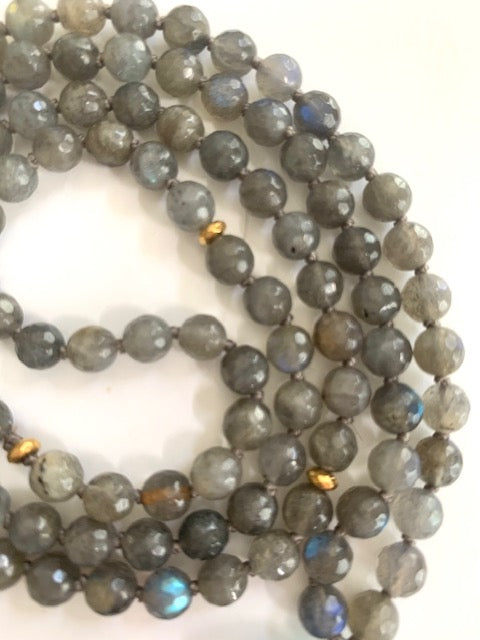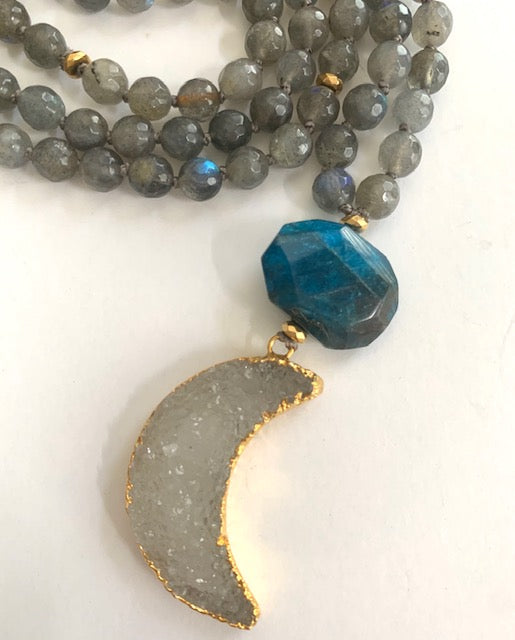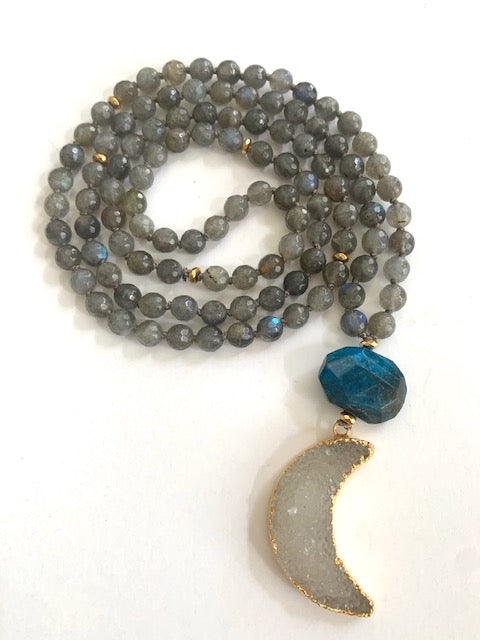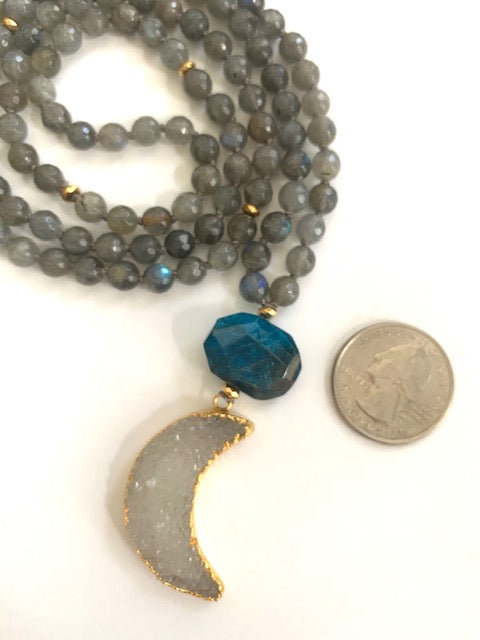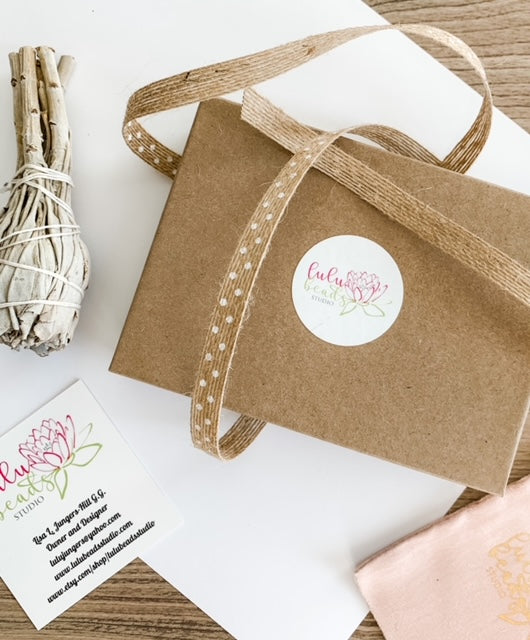 Free Shipping on domestic orders over $50

This item qualifies for free shipping!